Unforgettable days in Vinschgau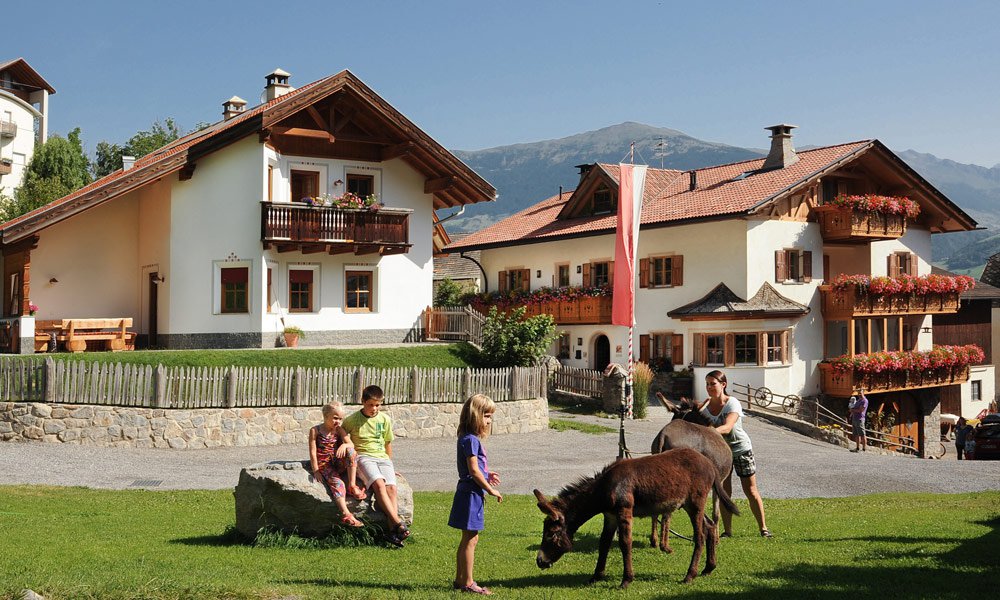 For those who want to spend their well-deserved holidays in the midst of an impressive mountain landscape and at the same time want to experience everyday farm life with all its facets, a family holiday on a farm in South Tyrol is just the right thing. Our farm called Hof am Schloss is located in the heart of Vinschgau, in the Western part of South Tyrol, at Prad am Stilfserjoch, just under the widely visible Lichtenberg castle. Surrounded by pristine nature, enjoy an authentic and natural farm holiday in South Tyrol with your family.
Hof am Schloss – Family Farm in South Tyrol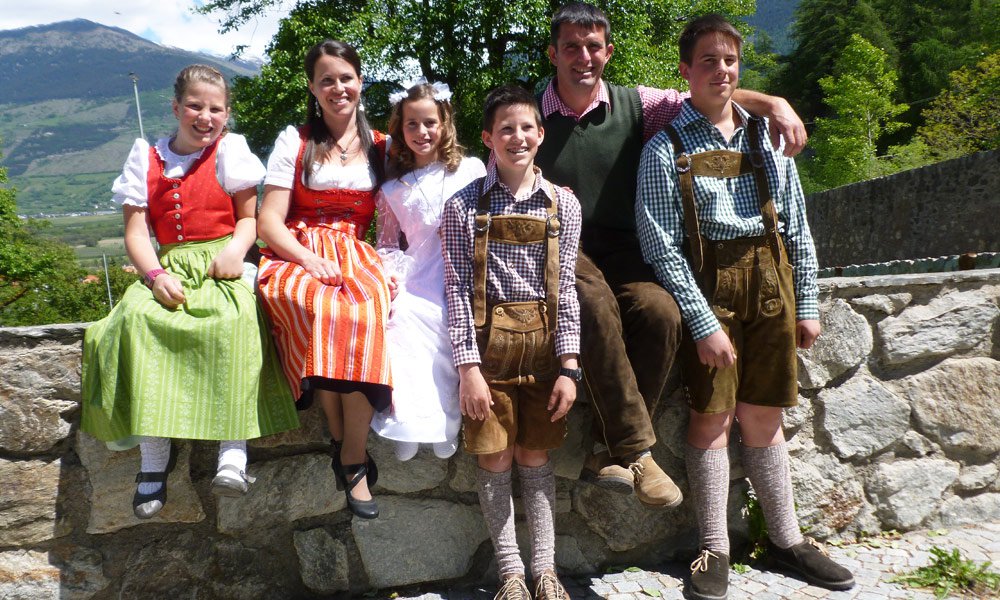 We, the Wallnöfer family, will host and warmly welcome you at Hof am Schloss. We will do everything to let you spend unforgettable days at the family farm in South Tyrol. For your children there is enough space available to run around safely. As befits a real farm, here you will find a lot of animals. In addition, a children's playground and a playroom are available. And what kind of family farm holiday in the Vinschgau would be without farm products? We have a wide selection for you in store.
Your apartments at Hof am Schloss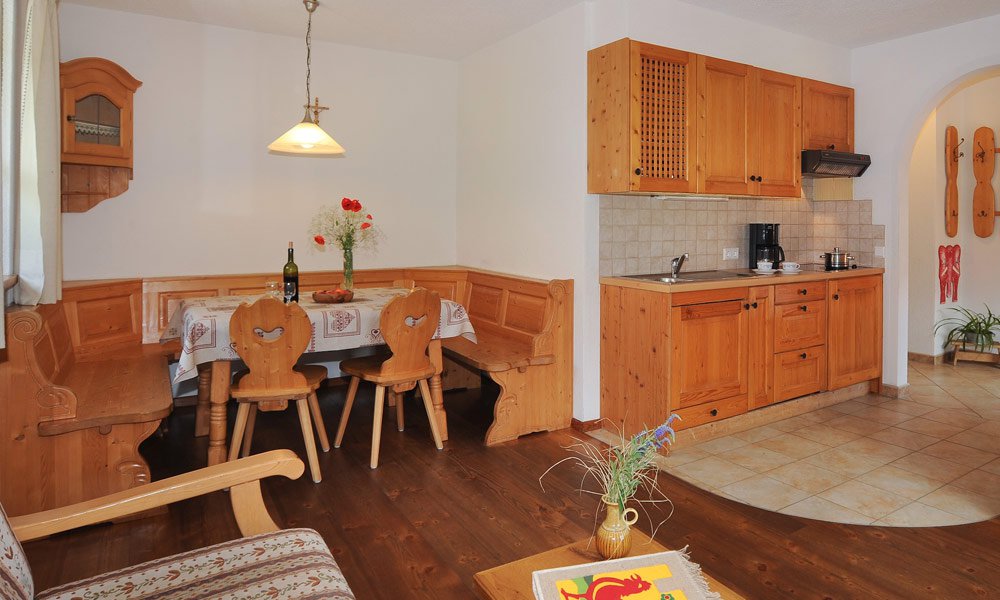 For your holiday at the family farm in South Tyrol, we offer four comfortable and lovingly furnished apartments in different sizes and a new holiday home in a dream location. All the apartments and the cottage are fully equipped, so you will not miss anything. This guarantees carefree holidays in all seasons at our Hof am Schloss. You can book your holiday in South Tyrol, your dream vacation in Vinschgau right here.
Unforgettable nature experiences Venosta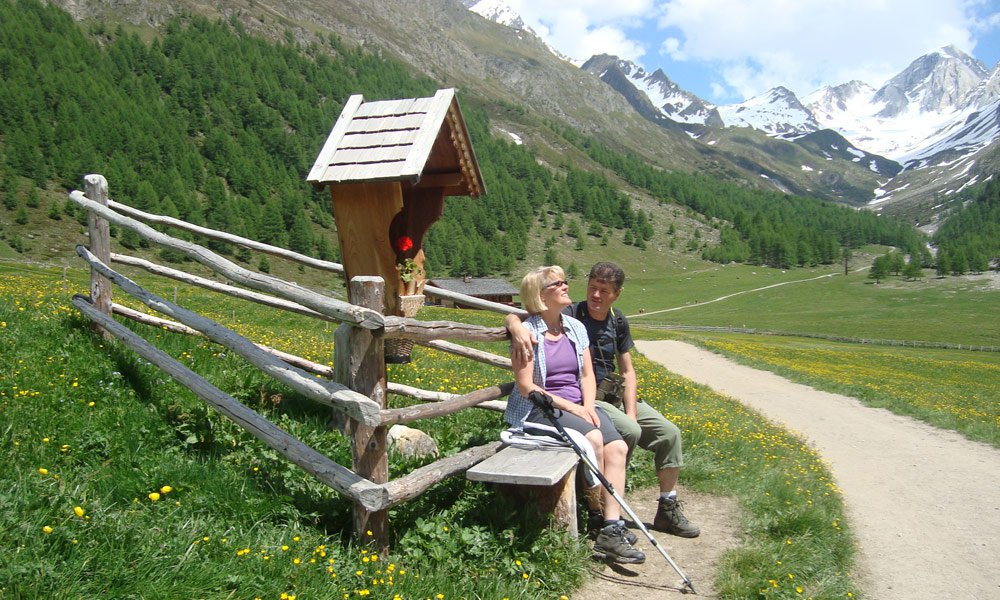 Vinschgau in western South Tyrol invites you for a memorable vacation and offers endless possibilities for your holidays. The cultural and leisure offer in Vinschgau between Reschenpass and Meran leaves no wish unfulfilled. Hiking along the unique irrigation channels (Waalwege), high alpine tours to the three thousand of the Ortlergruppe or a cruise on the Reschensee are only examples of unique encounters with the incomparable nature around Vinschgau. Numerous sites can be comfortably reached from our family farm. A trip to Meran with its Mediterranean ambience and its exceedingly charming old town should not be missed.