Our summer makes dreams come true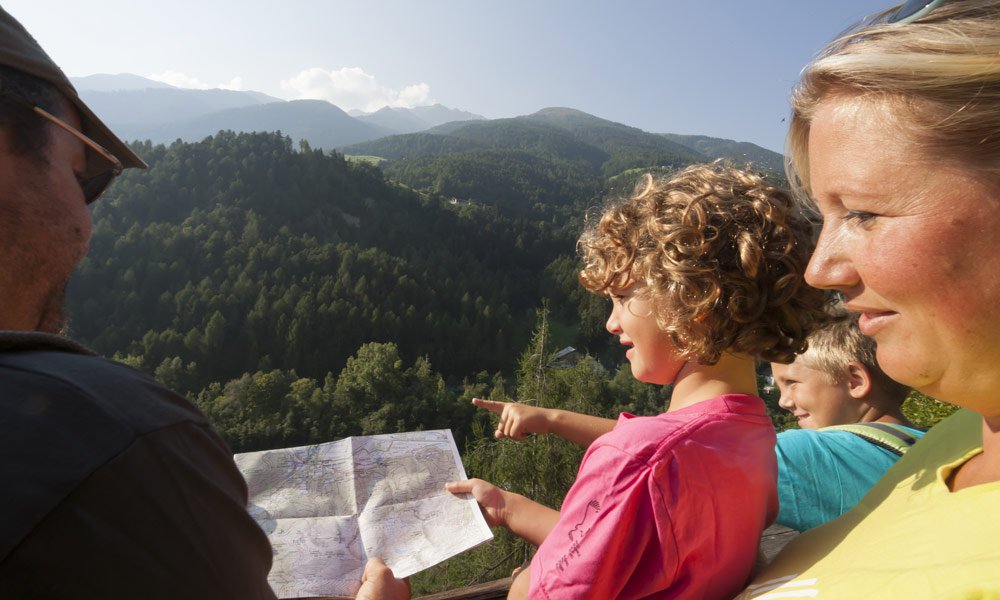 © TV Prad-Frieder Blickle
You can spend your well-deserved vacation with us at Hof am Schloss in the beautiful Vinschgau. Our farm is located amongst lush meadows, fruit trees and beautiful woods. The National Park Stilfserjoch is just a stone's throw away. No less attractive is the autumn when the nature of Vinschgau creates a colorful dress.
A paradise for hikers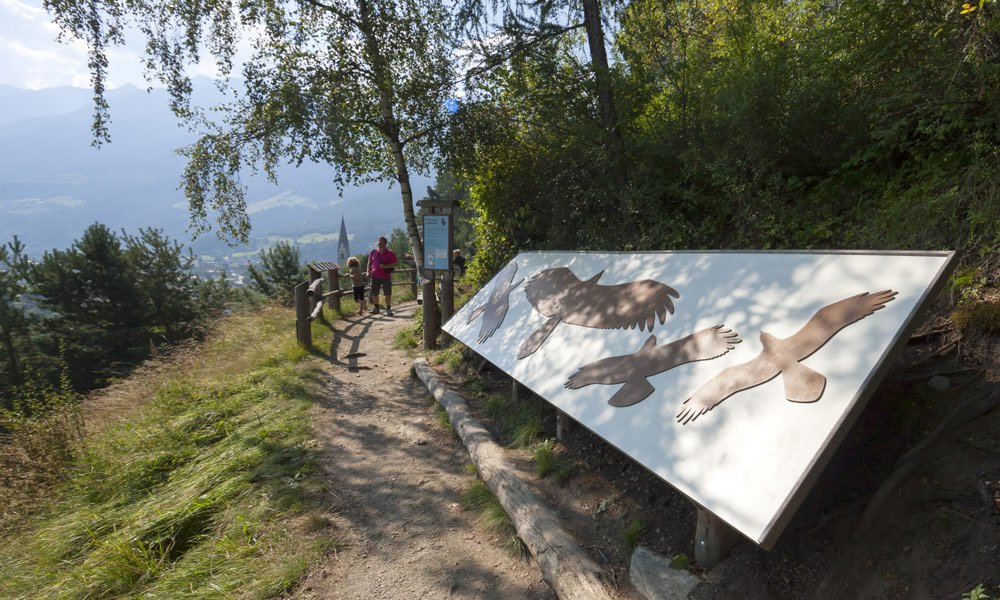 © TV Prad-Frieder Blickle
In Vinschgau there are countless hiking trails and wonderful walking trails. True to personal physical condition you can take extensive hikes or alpine mountain hikes or embark on a leisurely stroll. The cabins and lifts are often open until late October. A special feature of Vinschgau are the irrigation channels. The so-called Waale are artificial watercourses which bring water from higher areas into the dry Vinschgau. A walk along the irrigation channel is a special experience for the whole family, and above all a great motivation for kids.
Wide range of leisure facilities nearby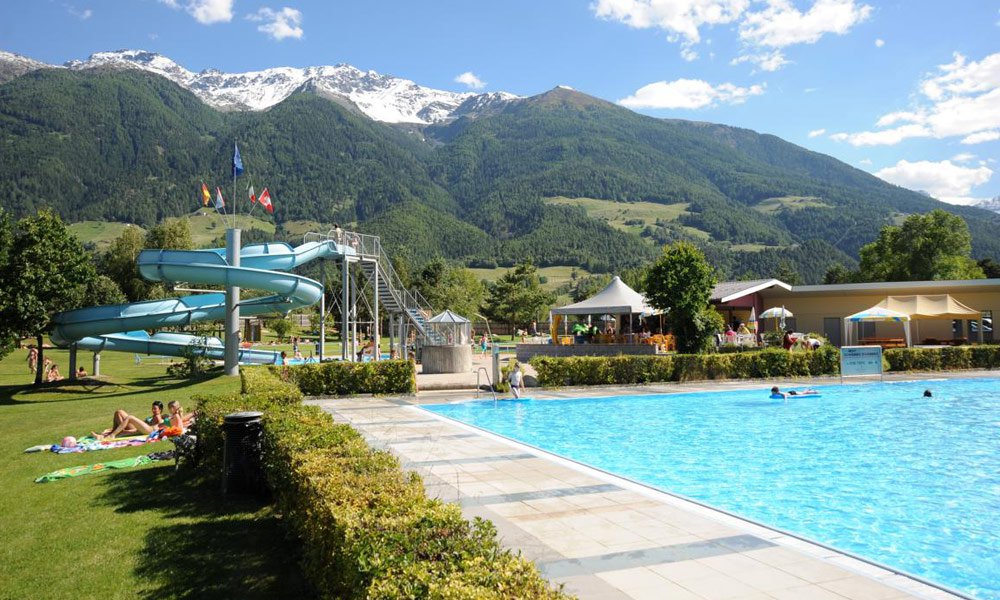 Only a few meters away from our farm there is a beautiful bike path. It is 60 kilometers long and allows a relaxed cycle tour through Vinschgau. Water sports fans come in close proximity to fulfill their expectations. On Reschensee you can sail and surf or enjoy a boat trip. Rafting along the Etsch ensures a special thrill. Fishing is possible in Prad / Spondinig on three beautiful ponds. Here you can fish in front of a fantastic panorama with mountain range. Fishing with guaranteed success, you can also in the mountain pond At Stilfs in National Park. On hot days you can refresh in the outdoor pool at Prad am Stilfserjoch, for which we can give you free admission tickets.
The particular beauty of autumn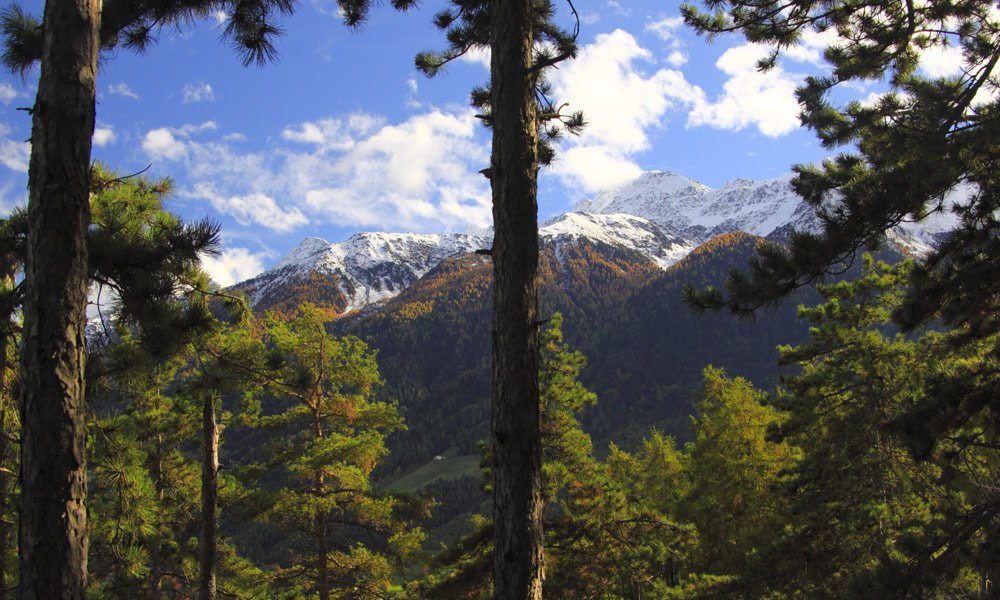 Highly recommended is a holiday with us at the farm in autumn. The colorful foliage of trees and shrubs just look fantastic. The days are still warm and seem to be created for a mountain tour. And in autumn you can enjoy the most beautiful views, because usually you have a clear distance vision, to admire the great mountain vistas.
Lots of tourist attractions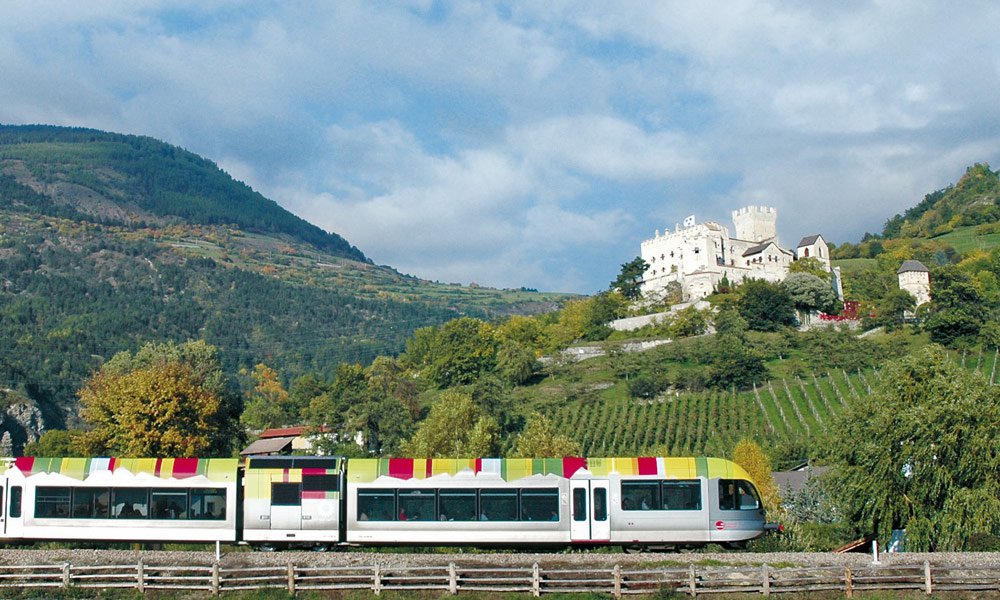 In addition to our beautiful nature in Vinschgau and the surrounding area there is a lot to discover. Culture lovers will be delighted. Recommended is a trip to the National Park Stilfserjoch with the visit centers aquaprad, culturamartell and naturatrafoi and an interesting wild reserve. It is also worth a trip to Glurns, the smallest town in Europe. True highlights are the hot water spa in Meran or the Ötzi Museum in Bozen. If you want to know more about Ötzi, at Archeopark in Schnalstal you are in the right place.
Other places of interest are: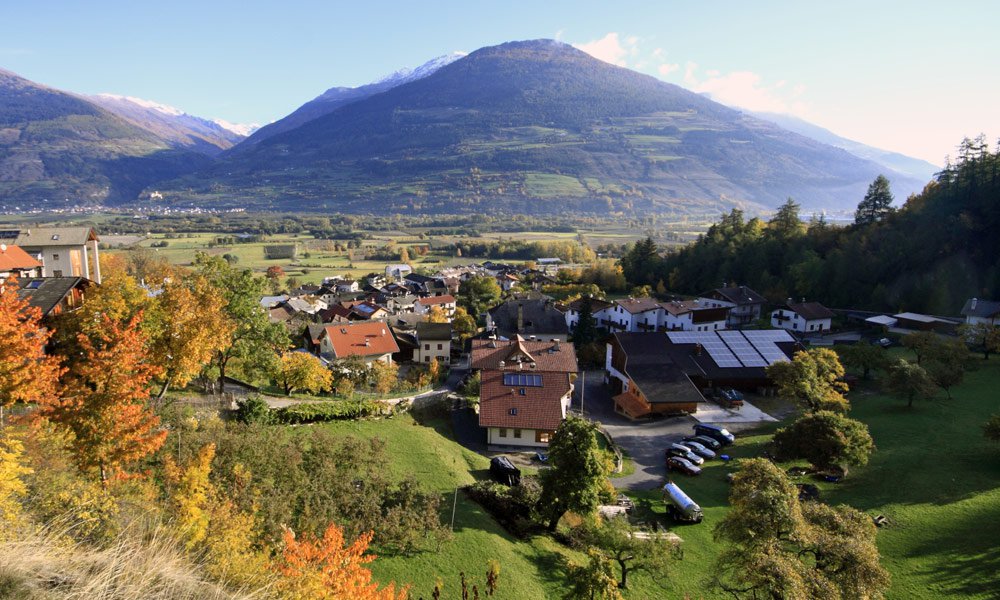 Churburg in Schluderns with the largest private armour in Europe
Kloster Marienberg
the marble quarry from the world famous white marble in Laas
Vintschger Bauernmuseum
the experience station in Naturns
Theme and leisure mountain Watles
the Bärenbad with the suspension bridge in Solda
the climbing park in Litzer Waldele in Laas
horse riding in the immediate vicinity
various easily accessible pastures
We are happy to help you in organizing your leisure time and to give you more tips for a unique holiday in Vinschgau.