On our farm boredom is a foreign word – Farm holidays in Vinschgau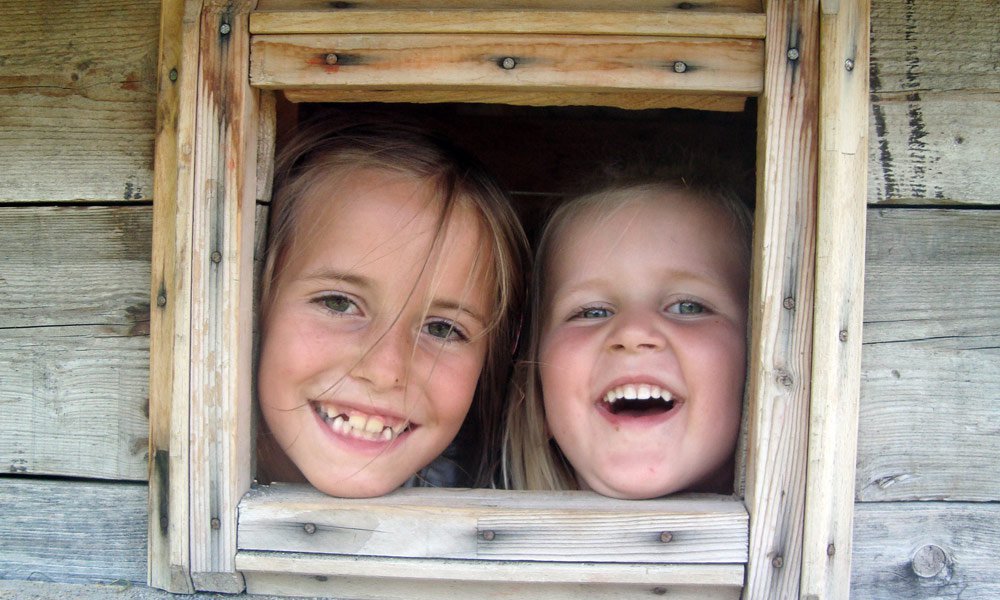 Our Hof am Schloss is a special experience for the whole family. For your farm holidays in Vinschgau there are great opportunities to relax or let off steam. And our four children always love new holiday guests and like to make friends. This is just the right thing to spend a carefree holiday away from the hustle and bustle.
Farm tours and wildlife watching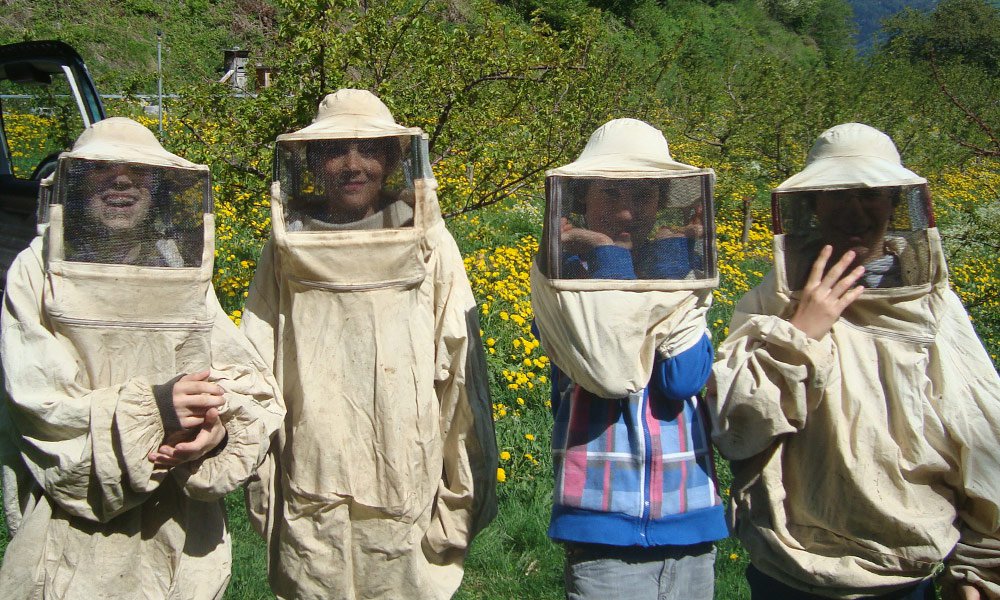 Weekly farm tours are offered for our holiday guests. According to season we switch from a visit to beekeepers in the warmer seasons to a winter hike with wildlife observation by our charming snowy landscape. If you spend your holiday here just during one of our product processing, you can look of course over our shoulder!
Our animals are happy to be stroked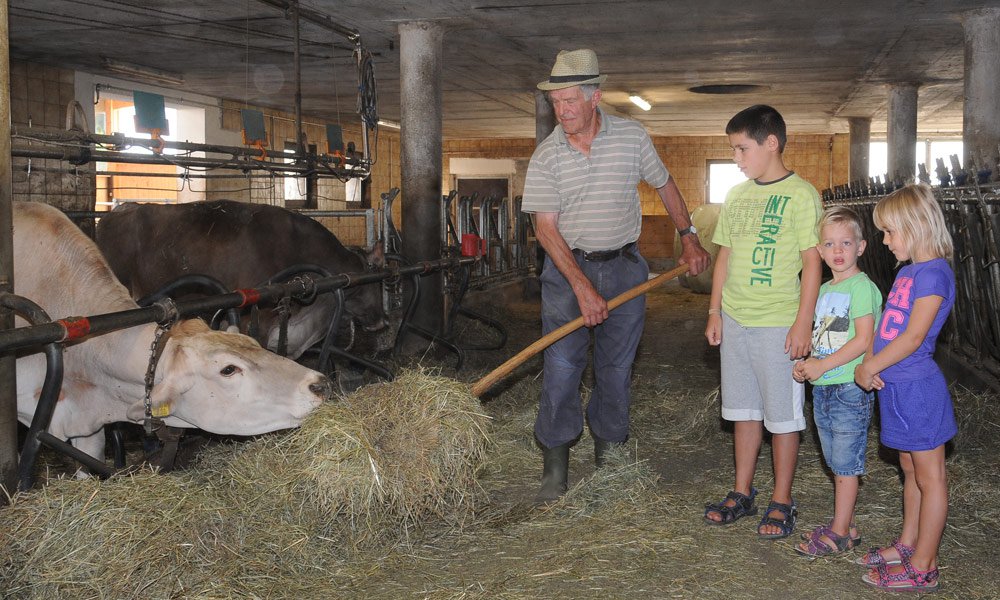 Particularly popular with holidaymakers are of course our numerous animals that are always happy to have visitors. You are welcome to join us in the barn if there is work to do. There cows with their calves, pigs, ducks and chickens can be found. Especially loved by families is our petting zoo with various poultry and our rabbits and guinea pigs. This is always a special experience during your farm holiday in Vinschgau. Even our little dog Aika is looking forward to be lovely cared. For horse lovers there is our pony waiting for petting, grooming and hair braiding. And our donkey to cuddle is so cute, isn't he?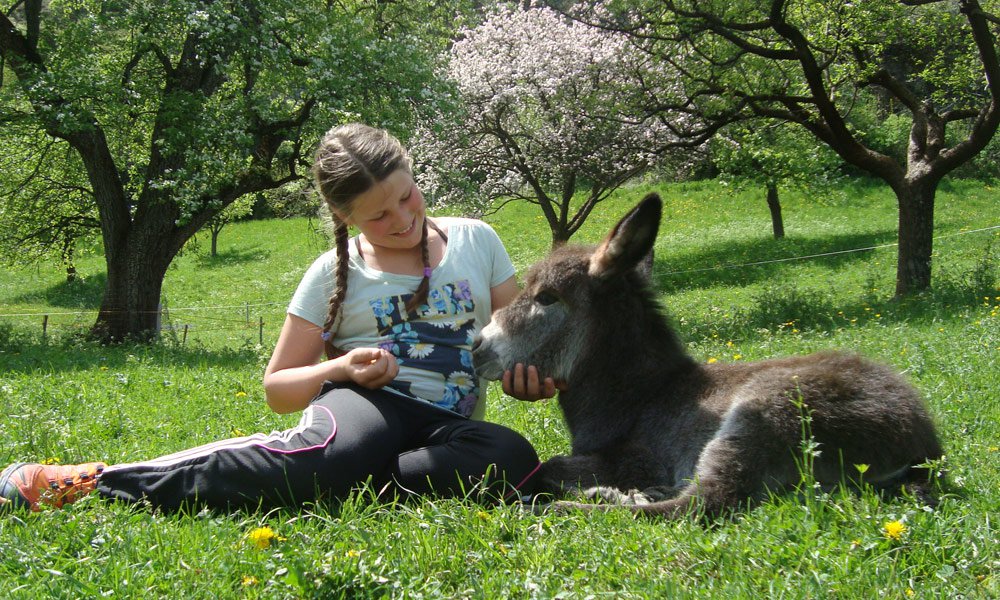 Plenty of room for activities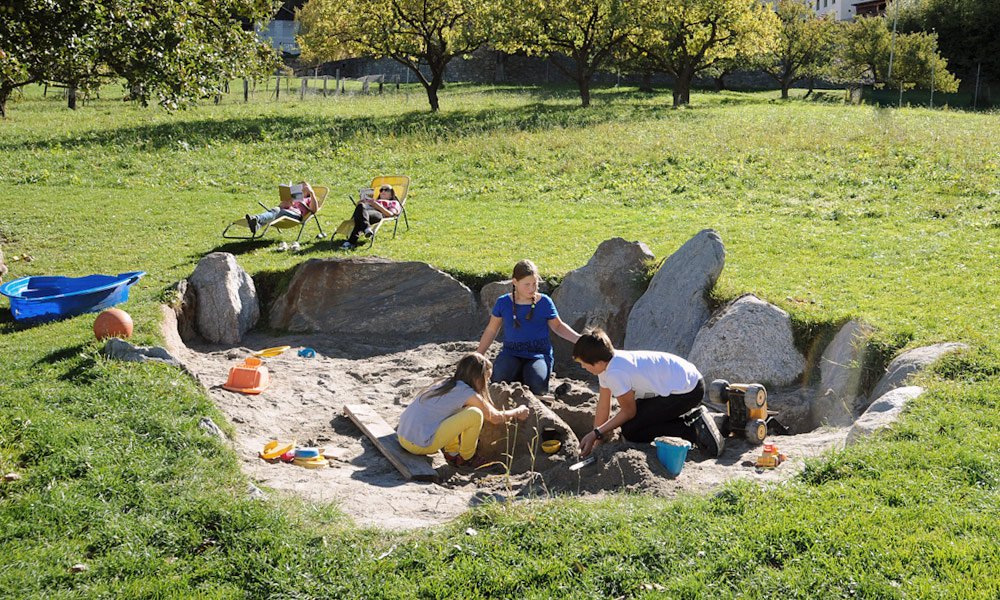 On our farm there is enough space, so you can run around carefree with your children. Within sight of our accommodations there is a children's playground with slide, climbing frame, swings, playhouse, swing dog and a large sand play area. Sometimes you can leave there your children carefree playing, while you relax comfortably on your balcony. A new attraction for young and old guests is our playroom with various play equipments such as table football, table tennis or darts. We also have a bicycle storage room, in which you can leave your bicycle. In winter, a ski room with boot dryer is available.
A popular meeting place of our guests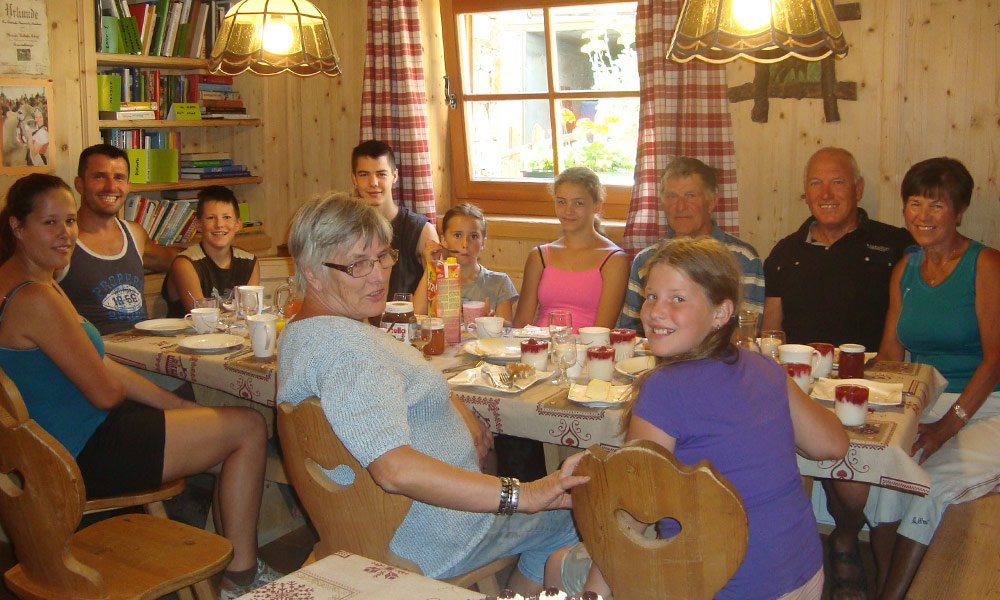 A popular meeting place for guests is our rustic stube. Facilities include a kitchenette with a large dishwasher, stove and oven as well as a farm library – so the room is like the social center. For your children, a playroom is located next to the stube.
Gladly also our garden grill can be used to end the day comfortably. Occasionally we organize as hosts great barbecues where it can happen that we bring out the accordion and can recall together with you the exciting vacation.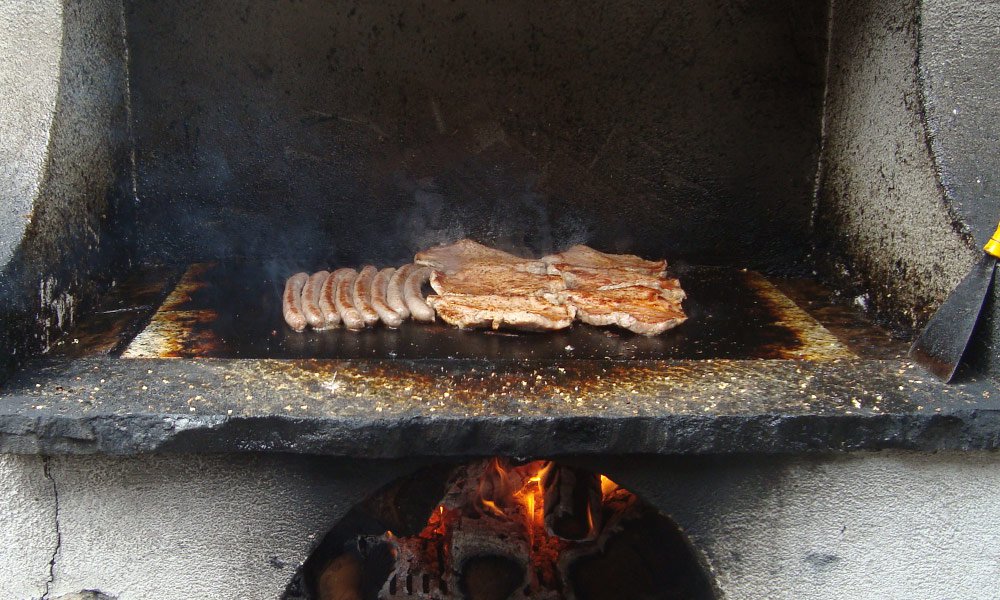 Some herbs that you will discover in our herbal garden, where you can help yourself as you prefer, are so useful not only for grilling.
As you can see, we have thought about many things and always try to make you feel really good at the farm during you farm holiday in Vinschgau.